Fun for all the family!
Camping de Hondsrug is a friendly and welcoming family camp site and ensures that you and your children will want for nothing during your holiday!
Peace and privacy or fun and lots of activity, Camping de Hondsrug offers you everything! Our very friendly family camp site has thought about everyone who is going on holiday. The aim of Camping de Hondsrug is to give you an unforgettable holiday, and naturally we do everything we can to realise this!
The camping places present are provided with 6 amp electricity as standard. In addition a large number of places also have connections for water, drains, 10 amps electricity and cable TV. Thanks to this level of comfort you will lack nothing whilst camping. Would you still like a bit more luxury? Then opt for a camping place with private sanitary facilities.
Camping de Hondsrug will also be pleased to welcome you if you do not have a caravan or tent but would like to camp. You can hire a fully equipped bungalow tent from us, and still enjoy the feeling of camping.
If you would prefer a roof over your head to a tent you can stay in one of our accommodation units. You can choose from four or five person chalets or a mobile home. Both types of holiday accommodation provide the required level of luxury and comfort.
Discover the Hondsrug and the Drentsche Aa
Camping de Hondsrug has its name thanks to the beautiful nature area in which the campsite is situated. The Hondsrug is an extensive area of natural diversity. It borders onto the National Park, the Drentsche Aa. You can enjoy wonderful hiking and cycling in both areas.
In the immediate vicinity of our camp site there is also plenty to do if you have children with you. For example, pay a visit to the adventurous Boomkroonpad or discover the elves of the Sprookjeshof in Zuidlaren. When it comes to enjoyable activities there is plenty to experience for all age groups!
An open air swimming pool and a tropical swimming paradise
Camping de Hondsrug has no less than two swimming pools! The beautiful outdoor pool with an area for toddlers is very refreshing when the weather is hot. The second pool is the tropical indoor swimming pool. This is a real paradise with a variety of play facilities. Here you will also find a Roman steam bath which is wonderful for relaxation.
In addition there are various play areas on the campsite for both the youngest children and for older children. Fun activities are organised by the entertainment team in the summer, which you can also join in with, as a parent.
The sanitary facilities are modern and are spread around the camping. There is unlimited hot water available and it is completely free. Naturally we have also thought about disabled people, with a specially adapted shower, toilet and washbasin. You can make use of the launderette to do your washing, where you can make use of a (paid) washing machine, dryer and iron. Camping de Hondsrug has thought of all the facilities that are necessary, in order to offer you an enjoyable holiday.
More information?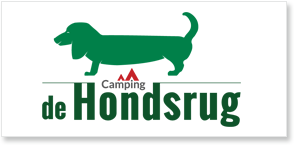 Camping de Hondsrug
Familie ten Oever
Annerweg 3
9463 TA Eext
0592 - 271 292
info@hondsrug.nl
www.hondsrug.nl
Impression Camping de Hondsrug