At Landclub Ruinen you will feel at one with nature.
Landclub Ruinen ensures, with its luxury, comfort and generous welcome, that you will fully enjoy your holiday!
At Landclub Ruinen you feel at one with nature. Thanks to its marvellous location, in the heart of Drenthe National Park, you are surrounded by woodland and fields of heather. This feeling of being in a meadow is reflected in the camping places. Thanks to the generous layout, you will enjoy a lot of freedom and privacy.
In terms of camping places, you have a number of options. So you can choose a camping place with or without electricity. You can also indicate whether you would prefer a shady, half sun, or full sun location. All the camping places are suitable for up to 6 people.
Do you like the feeling of camping, but a caravan or tent is not really what you were looking for? Then enjoy your holiday in one of our luxury holiday homes. We hire comfortable lodges, safari tents and cottages. All our accommodation is pleasantly designed and equipped with all (luxury) conveniences.
Enjoy the beautiful nature
Thanks to the marvellous location of Landclub Ruinen , a number of walking, cycling, and Nordic walking routes begin around the campsite. The area is very extensive, so there is plenty to discover! If you do not have a bicycle, you can hire one at the reception.
Do you prefer culture, or would you like to visit an amusement park? In either case, Landclub Ruinen is the perfect base. Because in the vicinity there is more than enough to experience, even if the weather is disappointing!
Camping the way it used to be, with today's comfort
Camping is made very easy for you, with the excellent facilities at Landclub Ruinen. There are three heated toilet buildings, two of which were built in 2014, and the other was completely renovated. One of the toilet buildings is equipped with a unit for invalids. In all the buildings you can make free use of hot water. There is also a launderette present.
Naturally we have also thought about the children. With an extra luxurious swimming pool, that has a roof that can be opened or closed, a covered play area and trampoline, there is more than enough to experience.
In addition guests may make free use of the pedal go-karts and midget golf. There are also various playgrounds present on the camping fields. So you can keep an eye on the children while they are playing, from your camping place.
More information?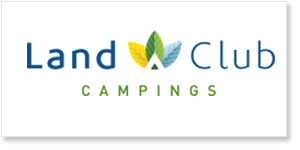 Landclub Ruinen
Oude Benderse weg 11
7963 PX Ruinen
0522 - 471 770
info@landclubruinen.nl
www.landclubruinen.nl
Impression Landclub Ruinen